Importance of Online Tajweed Courses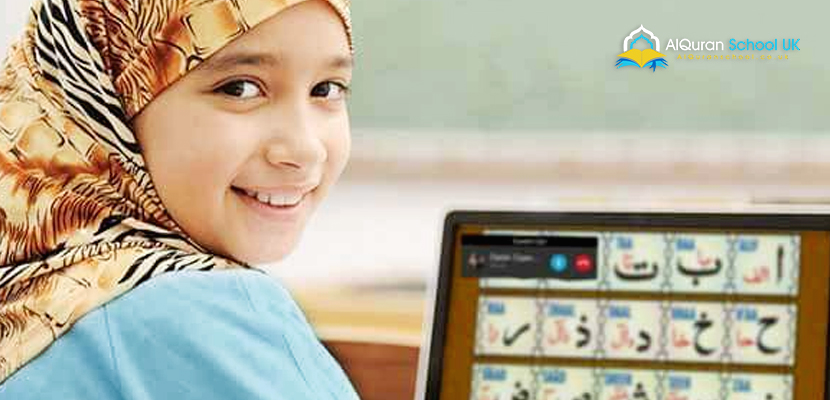 What Is Tajweed?
To recite Quran it is necessary to learn about the better know-how of each of its words. However, tajweed is the set of rules used to understand the true pronunciation and meaning of each word in the Quran. It is mainly to give each letter its due right. The concept of reading the Quran with tajweed itself is a whole field in our religion.
To gain a better understanding of the Quran in the comfort of home, you can learn Quran Online by contacting Al Quran School UK. We are an online platform offering online tajweed courses.
History Of The Quran With Tajweed:
As the trees and flowers existed even before they're classified, just like that Tajweed existed and was observed as soon as it was revealed. For instance, a man was reciting the Holy Quran to Abdullah ibn e Masood (R.A) as, "InnamasSadaqâtu lil-Fuqara-i wal-Masâkeen."
Ibn e Masood (R.A) said, "This is not how the messenger of Allah recited to me!" and then corrected him by reciting it as, "lil-Fuqarââ-i wal-Masâkeen." Ibn e Masood (R.A) prolonged the vowels.
As a result, this example demonstrates that the Tajweed was built-in rather than created.
Benefits Of Reciting Online Quran With Tajweed:
Reciting Quran with tajweed is mandatory because a slight change in pronouncing a word can completely change the meaning of a word that is equivalent to sin. To not repeat the mistakes, you can take benefits from our online platform.
Recite Quran With Tajweed As It Will Come As Intercessor For Its Reciters:
Instead of making excuses for not being able to go outside the home for learning Quran, you can now easily take help from any online tutor regarding the tajweed.
Those who recite Quran with tajweed, daily will be rewarded in this world and the world hereafter. And the Quran will intercede on the Day of Judgment for its reciters and will come as a witness for those who ignored its obligations and neglected them. Hence, it's our utmost responsibility to read Quran with tajweed the way it was revealed to our Prophet (P.B.U.H) to give it its full right.
Earn Good Deeds By Reciting Quran With Tajweed:
As Muslims, we're blessed to be gifted with the Quran. If we read one letter in Quran, we are rewarded with ten good deeds. This is one of the biggest rewards of reciting the Quran with tajweed and that is why we should take advantage of the boundless generosity of God by learning to recite Quran with Tajweed.
Quran Brings You Closer to Allah:
Reciting Quran gives peace of mind but reciting the Quran with understanding each of its letters, words and verses can bring you closer to God. Reading Quran daily with tajweed, i.e. with the correct pronunciation can give you peace of heart as well. And besides this, your good deeds will also increase with each letter you recite.
Online Tools To Learn Recitation With Tajweed:
Many online platforms provide online tools and software to read the Quran with tajweed. The correct pronunciation is taught and the meaning of each letter, word, and verse is explained in detail. This way, proper education regarding Quran is provided within the home.
Hire A Tutor:
Like many other platforms that offer online Quran classes, Al Quran School UK is also one of them. For non- Arabs, it is difficult to look for a teacher who is proficient in Arabic and understands its meaning. But you don't need to worry as we have highly qualified teachers who have taught thousands of students in the past and are still serving. You can select any teacher according to the timing of your choice and get started.
Use Of New Technology:
To avoid going to crowded places, you and your kids can easily take tajweed classes on the screen. The world has evolved so much that you can easily select any platform of your choice and not only this but you'll be provided there with different tools to take help from. Yes, you heard it right. There are different tools that you and your kids will find convenient and interesting to use and do the deed.
More Understanding Of The Quran:
The tajweed doesn't only mean correct pronunciation of the words but it also includes the understanding of history, interpretation, and, application of rules.
So, after learning tajweed a Muslim will be able to implement the rules mentioned in Quran into practical life. Because without tajweed, the knowledge of the Quran would be incomplete.
Conclusion:
In a nutshell, Tajweed is necessary for comprehending Allah Subhana hu Wata'la's message. As a result, a sincere Muslim must be able to read, recite, and comprehend the Quran.
We wish you a happy and spiritually fulfilling voyage. To learn Quran online, you may begin your spiritual journey with Al Quran School UK or at any time and from any location.
Open chat
Assalamu Alaikum/
I am looing for